SAFE AT HOME SERVICE FOR SENIORS
This program helps South County seniors stay safely in their homes by focusing on injury/fall prevention and emergency preparedness. The program includes grab bars, reflective house numbers, smoke alarms, and other low cost devices such as nightlights. Best of all, it is FREE to income-qualified seniors.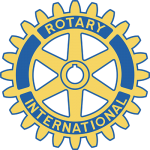 Sponsored by Vicksburg Rotary Club in partnership with:
South County Community Services
South County Fire Authority
American Red Cross (Kalamazoo Chapter)
Area Faith Groups
Lending Hands
To schedule an appointment, volunteer, or obtain more information, call 269-649-2901.